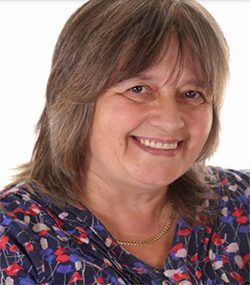 June moved to Rossendale in 2005 from Stockport after 12 years of regularly visiting family in the area and quickly became involved in the community.
In Stockport, she was the League Secretary and later Chairlady of Stockport Licensed Houses Darts & Crib League and ran a Mums & Tots Group: event organisation at both ends of the scale being part of her work there.
In Rossendale her work has included;
Establishment of a community luncheon club
Founder member of Rossendale Revival – community group organising annual events
Chairperson of the Rawtenstall Town Team, established to manage the town centre public space and promote Rawtenstall to develop visitor levels, increase community capacity and support local business.
Trustee of Dementia Friendly Rossendale.
Having developed an extensive broad base of local contacts in both business and community June has developed an appetite for organising and delivering events. This experience and ability is an essential asset when developing the charity as a community business.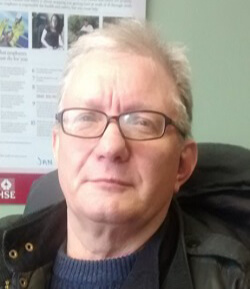 Ian is a consultant with over thirty years' experience, operating in the SME (small,medium-sized enterprises) and Community/Voluntary sectors.
His specialisms include organisational development, business planning and fundraising, holding full membership of the Institute of Fundraisers.
He has worked both in a consultancy capacity and as an employee with/for companies and organisations to support management requirements to secure and manage contracts and implement fundraising campaigns for both capital and revenue needs.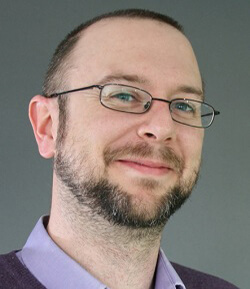 Stephen is a chartered Architect with more than 10 years post qualification experience specialising in historic buildings and environments.
He is a working partner at Buttress Architects, a practice with an enviable reputation in the field of architectural conservation.
His work at the practice focuses on historic buildings, from the production of Conservation Plans through to the design, project management and implementation of complex projects on Listed Buildings and Scheduled Ancient Monuments. Much of Stephen's work involves Heritage Lottery and other sources of grant funding.
Carl Bradshaw entered the family business (Bradex Insurance Brokers Limited) officially in 1988 and gained experience in a cross section of financial services from insurance and mortgage loan broking to independent financial advice, until in 1999 he was appointed both Company Director and Company Secretary.

Steadily he built the business over the next 6 years adding 70% to the turnover, before eventually selling out the insurance brokerage to Budget Insurance Group in 2006 and then joining the Royal Bank of Scotland Group within NatWest as a Financial Planning Manager working across the North West.
Carl became a Trustee of CAST in 2015 as he is interested in the preservation of local heritage buildings in the Rossendale Valley through the development of viable projects, providing alternative usage giving them a new lease of life.His financial expertise and commercial experience are valuable assets for CASTs future plans.